Freeathlon Fun-Race Marmaris
Swim, ride, run, have fun!
Are you ready for a complete sports and entertainment experience with Freeathlon Fun-Race?
Organized by Uzunetap in collaboration with Marmaris Municipality, Freeathlon Fun-Race is at Marmaris D-Resort Grand Azur on March 31, 2018.
The athletes can participate the race that envelopes 0,5 km. swimming, 15 km. cycling and 5 km. running courses, individually or in relay race category as team. Kids as well will be a part of the adventure with 'Fun-Race Kids' adventure race. Register now for a weekend full of entertainment and sports activities!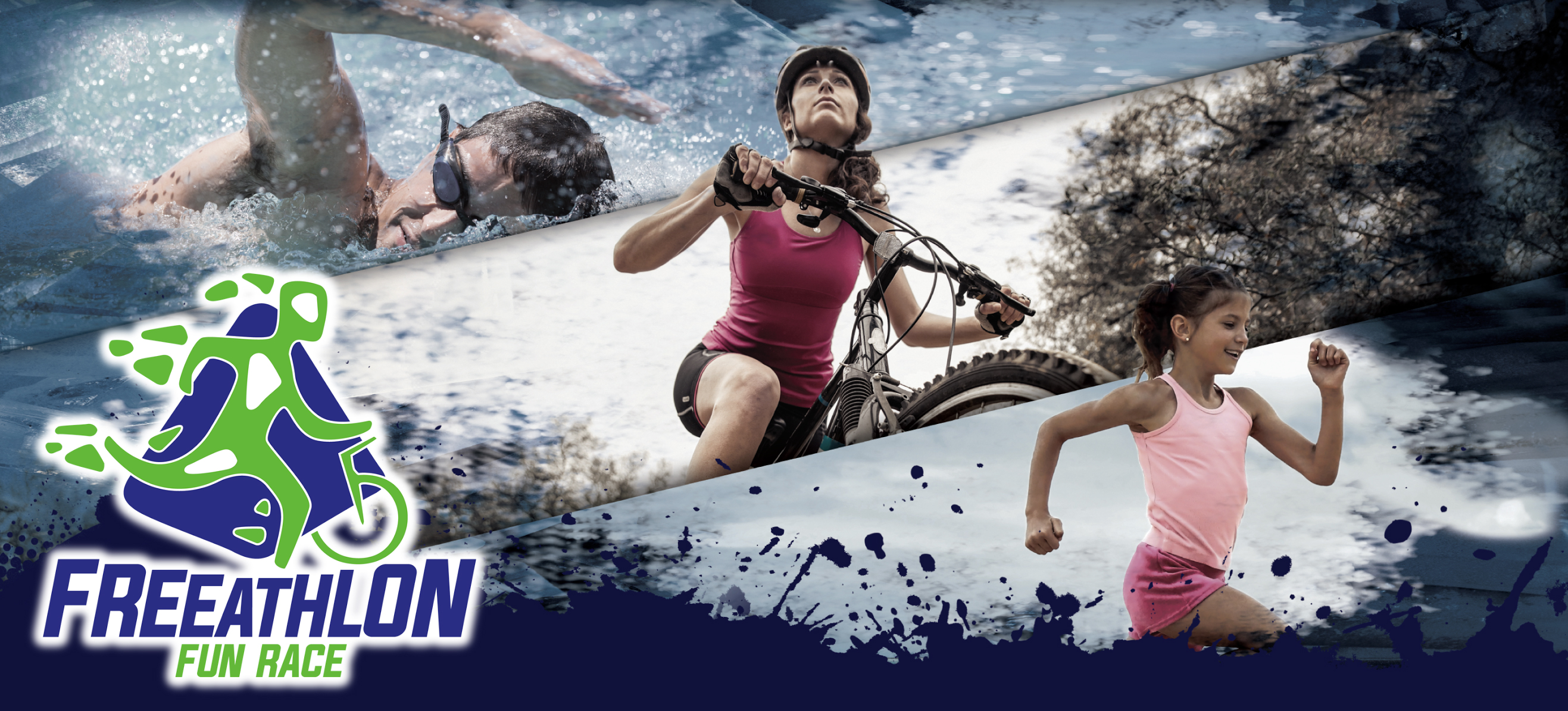 Kayıtlı Katılımcılar
Categories
Freeathlon Individual Races
In this category, each participator competes individually and tries to complete the 3 disciplines respectively in the shortest possible time duration.

Track distances in Individual Races category are as follows:
Swimming: 0,5 km.
Cycling: 15 km.
Running: 5 km.
Ranking is in 2 categories as Women and Men. Each participant is given chipped bracelets for time calculation. Participants are obliged to wear the bracelet on their ankles.
Freeathlon Relay Races
Teams of 3 participants compete in this category. Each member of the team competes in a different discipline. Teams are ranked in 3 categories as Women, Men and Mixed. A chipped bracelet (hutag) is handed off at the change of disciplines at the designated switching areas. The competitor proceeds to the next track after taking the bracelet.
The runner to complete the final discipline determines the total timing of the team. Teams are ranked according to their total time scores.
Track distances in Relay Races category are as follows:
Swimming: 0,5 km.
Cycling: 15 km.
Running: 5 km.
Fun-Race Kids
Fun-Race Kids takes place in the specially set up adventure track on the beach inside the event area. This race doesn't include swimming and cycling. Children try to complete the track as fast as they can, sequently jumping over low bars, passing through puddles, tire obstacle course and rope obstacle course.
Kid competitors are ranked in 3 categories as;
Age 6-7 (Born in 2010/2011)
Age 8-9 (Born in 2008/2009)
Age 10-11 (Born in 2006/2007)

The first 3 young athletes in each category are awarded with a madal and small surprize gifts.
Race Program
Friday, March 30
12:00 – 19:00
Delivery of kits and numbers
18:00 – 19:00
Briefing – technical explanations
19:00 – 20:30
Pasta party
Saturday, March 30
08:00 – 09:00
Delivery of kits and numbers
09:00
Fun-Race Kids start
10:30
Individual and Relay races start
13:30
Award Ceremony
Race Track
The main point of the race is the coastal area in front of D-Resort Grand Azur Hotel in Marmaris. The race starts with swimming. Swimmers turn around two buoys and come ashore to the start point. The cycling lap continues towards İçmeler. Passing through İçmeler center, continues to Aşıklar Hill destination. Here the competitors make a turn to follow the same road and finish the cycling lap in front of Grand Azur Hotel. The running lap starts from here towards Marmaris. Runners pass in front of Atatürk memorial and make a turn to finish again in front of Grand Azur Hotel.
Ödüller
Yarışmayı tamamlayan tüm sporculara başarı madalyası verilecektir. Dereceye girenlere koşu sonrası düzenlenecek törende ödül olarak kupa verilecektir. Ayrıca dereceye giren yarışmacılara sürpriz ödüller ve madalya verilir.
Bireysel Yarışlar
Birinci:
LYUM istenilen herhangi bir kategoride ücretsiz katılım hakkı
İkinci:
LYUM istenilen herhangi bir kategoride %50 indirim hakkı
Üçüncü:
LYUM istenilen herhangi bir kategoride %25 indirim hakkı
Bayrak Yarışları
Birinci takım:
LYUM Kurumsal yarışlar kategorisinde ücretsiz katılım hakkı
İkinci takım:
LYUM Kurumsal yarışlar kategorisinde %50 indirim hakkı
Üçüncü takım:
LYUM Kurumsal yarışlar kategorisinde %25 indirim hakkı
Participation Fees
Deadline for registrations for Freeathlon Fun-Race is March 24, 2018. Participation fees are indicated per category below.
Category / Date
Until February 28
Until April 24
Individual Races
125 TL
150 TL
Relay Races
(Team of 3)
200 TL
250 TL
Fun-Race Kids
25 TL
40 TL
IMPORTANT: In case of failing to participate in the event for any reason (work, family, health, etc.) no refund is made. The participation fees cannot be transferred to another lap/race/person.
General Info
Provided Services for Participants:
• Medal of achievement for all participants
• Ranking participants receive cups
• T-shirts
• Pasta Party
• Check points on the race track. Water and fruit at the check points.
• Ambulance service during the race
• Ranking with electronic chip system
Applications & Registrations
Registrations are done online. You can make your pre-registration by filling out the required information on the 'Registration' tab, and complete the registration by making the payment. Once you've finished your registration, a confirmation email will be sent to your inbox. In case the automatic confirmation mail doesn't reach you, please check your spam folder and inform the organization team from info@uzunetap.com. Runners who have completed they registration may check their names have in the 'Registered Runners' list.
The competitors can collect their kits on Saturday, April 29 from kit distribution area in D-Resort Grand Azur after showing their ID. Otherwise, they can receive their kits on April 30, between 08:00 – 09:00 before the race starts.
Rules
• It is mandatory for the participants to fill in the form in the registration section and deposit the participation fee to partake. The form must be completely filled.
• The chest numbers which are mandatory to carry throughout the race will be delivered at the registration desk at the start point on the race day.
• The participants must be 18+.
• The liability to participate belongs to the competitors themselves. There is no refund in case of failing to participate or cancelation of the registration.
• Leaving the race track results in disqualification. Along the track there will be signs for direction and referee check points. The track will be recorded in video.
•No health report or license is required. However at the registration, the participants must sign the 'Risk Acceptance Form' indicating they full responsibility of their health condition to be suitable for such an activity.
• To protect the environment, please drink your water at the station and throw your glass to the litter. Don't walk away with the water glass. You may as well use personal flasks and provide your water from the stations.
• do not enter the restricted areas around the track. Participants are liable for any code violation that may result in legal problems. Event organizers exempt from any responsibility.
•It is strictly forbidden to drop litter or any excess item in the nature. This will result in disqualification.
•You can use the designated cloak room to change your clothes and leave your belongings.
•Weather conditions maybe unstable due to the season. Please follow the weather forecast and choose your clothes accordingly.
•Helmet is obligatory when cycling.
•Wetsuit is not obligatory for swimming.
•Event committee holds the right to change the route or distance due to reasons such as weather conditions, number of participants or physical changes on the race track. Participants are obliged to accept the changes.
•All the registered participants are assumed to have read and understand these rules.

  Swimming:
• Typically, women and men don't start the race simultaneously.
• All participants are obliged to wear the bonnet and race numbers provided by the event organizer.
• Participants can only wear swimsuits during the race. No auxiliary equipment is allowed. In case of the very low water temperatures, thermal swimsuits are allowed.
• In relay race, the participant hands off the chipped bracelet to his/her team member at the athlete switching point after finishing the swim. Switch duration is added to the total race time.

Bicycle:
• Participants run to the cycling track after completing swimming. Their preparation time is added to the total race time.
• Participants are obliged to wear bicycle helmet and have their race numbers attached their back.
• Before the race, participants leave their bicycles to the switching area designated by the event organizer to the spot designated for their race number.
• Competitors are not allowed to ride their bicycles until they leave the switching area.
• Draft is allowed.
• Aerobars are not allowed.

Running: 
• Completing the cycling lap, the athletes leave their bicycles to the switching area, where they have taken before. Their time here is added to the total race time. Athletes must wear their numbers in a visible fashion on the front during the running race.
• No external support is allowed for the competitors. They are only allowed to take water and food at the official cooling stations.
• Finish line is prepared in a visible fashion and the competitors complete the race crossing this line.
• The end of the running track is at the same time the end of the race. Total scores are evaluated for the general ranking.


Disqualification
• Leaving the race track or changing track results in disqualification.
• Dropping litter anywhere except the designated points results in disqualification.
• Failing to pass from check points designated for each category results in disqualification.
Liabilities & Insurance
The participants are responsible for participation to the Freeathlon. Organizer company and Marmaris Municipality are exempt from any liabilities including accidents and lost belongings and other gear. It is strongly advised to have a health checkup before the race. Upon the reception of the entry documents, all participants accept that they and their team members do not have a condition preventing them from participating in the race.
Mandatory Equipment
Swimming:
• Wetsuit is optional.

Bicycle:
• Helmet
• Glasses
• Gloves
• Flask


Transportation
Free shuttles will operate hourly (between 10:00 – 17:00) on Friday, March 30 from Marmaris Bus Terminal to race area.
Shuttle Departure Point: Marmaris Bus Terminal

Arrival Point: D-Resort Grand Azur
By plane: There are 'Havaş' and 'Muttaş' shuttles for transfers from Dalaman Airport to Marmaris. You may use the links to plan your trip.
http://www.havas.net/tr/Hizmetlerimiz/OtobusHizmetleriVeOtopark/OtobusServisNoktalari/Pages/Dalaman.aspx
http://muttas.com.tr/hizmetlerimiz/havaalani-yolcu-tasimaciligi#marmaris
Accommodation
D-Resort Grand Azur has advantage accommodation packages just for Freeathlon Fun-Race Marmaris participants!
Booths & Sponsorhip
Freeathlon Fun-Race Marmaris provides the brands many display areas for the best visibility and interaction with the participants and locals.
The event in 30-31 March 2018 will be enlivened with fun social activities all through the event. Here, you can promote your products and brands at the booths. You can also provide an influential international and local media visibility through sponsorships.
Contact us to set up a booth, collaborate and sponsorships at Freeathlon Fun-Race Marmaris!
Contact:

Ecem Eroğlu
(P): +90 212 229 10 40
(GSM): +90 532 404 51 76

Özgür Çelikkaya
(P): +90 212 229 10 40
(GSM): +90 555 631 34 61
Email: info@uzunetap.com